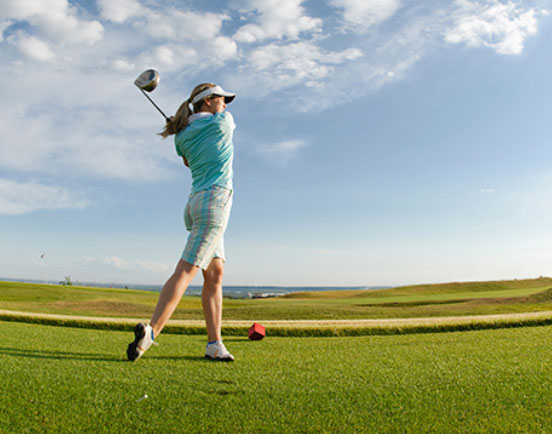 The Course
The Founders of Diamondback selected a gem of a site for their golf course. I has varied geographical locations that includes natural swamp areas and high sandy, rolling hills completely covered with trees and native wildlife of all sorts.
It was a pleasure for me to route out the 18 holes so that each 9 encompassed these varied characteristics of the terrain and vegetation following the natural lay of the land.
There is a need to use almost every club in the bag when playing Diamondback. There is a good challenge for the Pro and low handicap golfer and there also ia a more player-friendly route for the higher handicap golfer. We were able to develop this golf course and preserve throughout, its pristine nature.